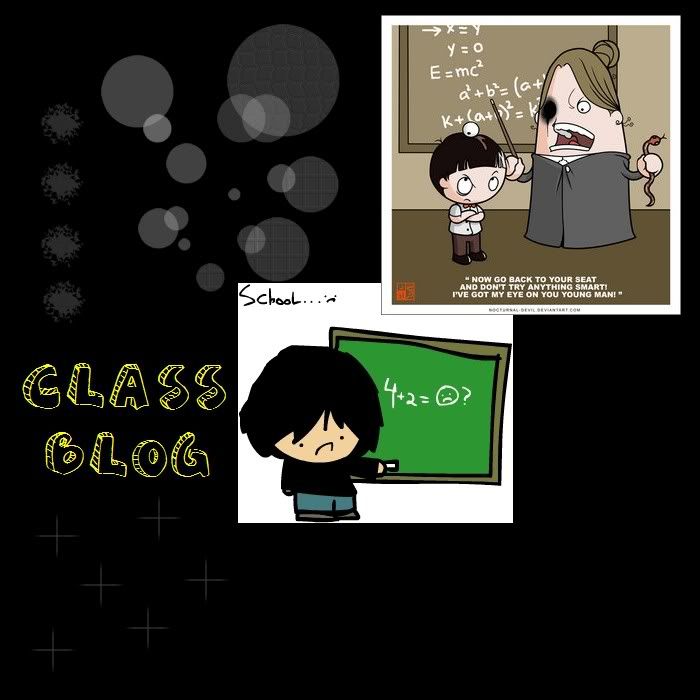 http://08-2bee2.blogspot.com
2B2's Disclaimer* Please respect our blog!
Please tag before uue leave!
Please tag wibb uur own name!
Please do not SPAM!
Please NO VULGARITIES
Get a live out there if U hate US!

If you don't like us or our blog there u go ? Click here!

2B2's Profile* Orchid Park Secondary School
Normal Academic
2B2 Of 2008
Class Consist of 17 Girls & 22 Boys!

2B2's Important Dates* [30-January]-Maths Test
[05-February]-Geo Test
[06-February]-CNY Concert
[07-February]-CNY NO School
[08-February]-CNY NO School
[15-February]-Total Defence Day
[25-February]-Compre Test
[07-March]-Sport Carnival
[08-March]-Hoilday Starts
[16-March]-Hoilday Ends
[21-March]-Good Friday
[25-March]-NAPFA Test [5-Station]
[27-March]-NAPFA Test [2.4km]
[01-May]-Labour Day
[19-May]-Vesak Day
[26-May]-Start of Hoilday
[23-June]-End Of Hoilday
[21-July]-Racial Harmony Day
[29-August]-Teacher's Day Celebration
[01-September]-Start Of Hoilday
[07-September]-End Of hoilday

2B2's Roles* Chairman:Vincent
Vice-Chair:Yaw Sang
Assiant Vince-Chair:Chia Fang
Aesthetics:Li Ting & Yong Jie
IT:Randy & Afiq
Secretary:Zoelyn
Treasurer:Jian Yun
Welfare:Randy & Kaiyun

Teachers:
Form Teacher: Mrs Priscilla Choi
Co-Form Teacher: Mr Naufal
English: Mrs Priscilla Choi
Chinese: Mdm Yuan & Ms Li
Malay: Mdm/Mr/Mrs/Ms
Mathematics: Mdm Susan Wong
Science: Mr Naufal
Geography: Ms Koh
History: Ms Kwok
Literature: Ms Faralina
D & T: Mr Goh & Mr Wee
Music: Mr Justin Goh
PE: Mr Ng

Subject Reps:
English:Sonia
Chinese:Chia Fang and Kun Jing
Malay:Nadiana
Mathematics:Chu Jie
Science:Jun Yi
Geography:Shu Wen
History:Jia Yi
PE:Jian Yun & Afiq

2B2's Members*

Click here for the Members!




1.Sherlyn[Art Club]
2.Bryan[Band]
3.Chia Fang[Librarian]
4.Jun Xiang[NCC]
5.Kun Jing[Softball]
6.Terence Chua[Softball]
7.Daphne[Art Rock]
8.Eunice[Softball]
9.Nelson[Wushu]
10.Sze Yan[Guitar Club]
11.Sonia[Dance]
12.Shi Jie[Art Club]
13.Jian Yun[Guitar & Librarian]
14.Li Ting[Wushu]
15.Shaun[NCC]
16.Chu Jie[NPCC]
17.Vincent[BB]
18.Yong Jie[Art Club]
19.Yan Fen[ ]
20.Afiq[Hockey]
21.Nadiana[Dance]
22.Adillah[NPCC]
23.Jun Yi[Dance]
24.Zheng Yi[Softball]
25.Pestian[NPCC]
26.Shu Wen[ ]
27.Randy[BB]
28.Ricky[Wushu]
29.Jia Jun[Wushu]
30.Zoelyn[Softball]
31.Jun Wei[NCC]
32.Yong Jia[NCC]
33.Min Zi[Guitar Club]
34.Wen Xian[Band]
35.Kai Yun[ ]
36.Jia Yi[Drama]
37.Yaw Sang[Wushu]
38.Terrance Yap[Softball]
39.Zeng Bin[Wushu]


2B2's Birthdays`

Click here for the Birthdays




February:
Pestian - 14 February
Ricky - 13 February Jun Wei- 22 February

March:
Sonia - 1st March
Liting - 14 March

April:
Sherlyn - 5 April
Zheng Yi - 6 April

June:
Min Zi - 12 June
Yaw Sang - 18 June

July:
Terence Chua - 5 July
Chia Fang - 8 July

August:
Shi Jie- 8 Agust
Yong Jia- 8 Agust

September:
Yong Jie - 2nd September
Yan Fen - 4 September
Chu Jie - 7 September
Sze Yan - 8 September

October:
Jun Xiang - 9 October
Shu Wen - 9 October
Daphane - 13 October
Vincent - 13 October
Randy - 19 October
Shaun - 30 October

November:
Eunice - 8 November
Jun Yi - 18 November

December:
Terrance Yap - 12 December
Zoelyn - 13 December
Kai Yun - 18 December